Copeland Distillery
Located in Northern Ireland's best-kept-secret historic town of Donaghadee, County Down, the Copeland Distillery is officially open for business.
The new Copeland gin HQ is located opposite The Copeland Islands, which were once a main smuggling ground between Ireland and Scotland.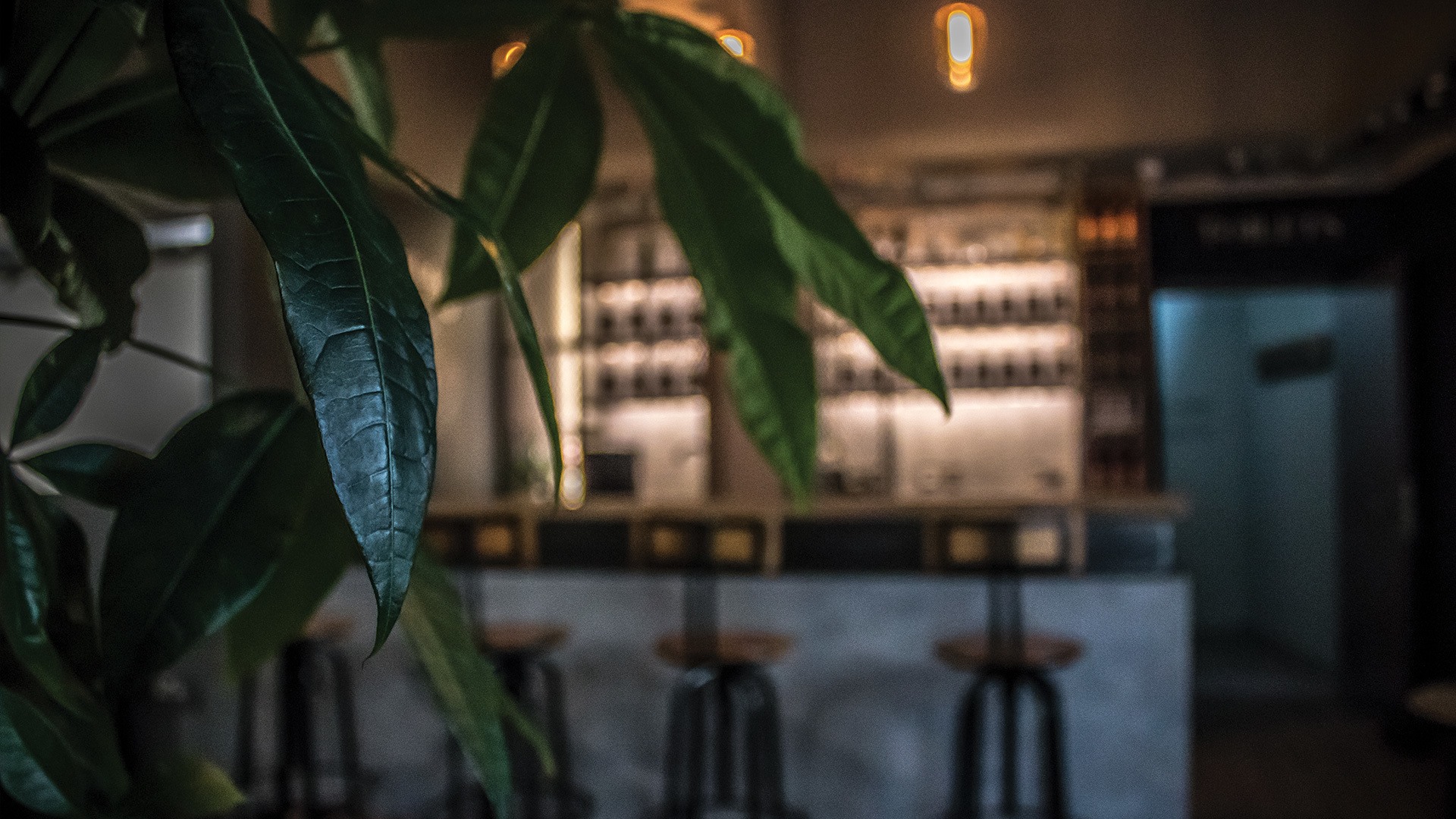 The new location in Donaghadee had previously been an old cinema in the 1900s and more recently a community center. It was nearly derelict, but the team at Copeland recognised it's potential as the perfect blank slate to design and build the new distillery.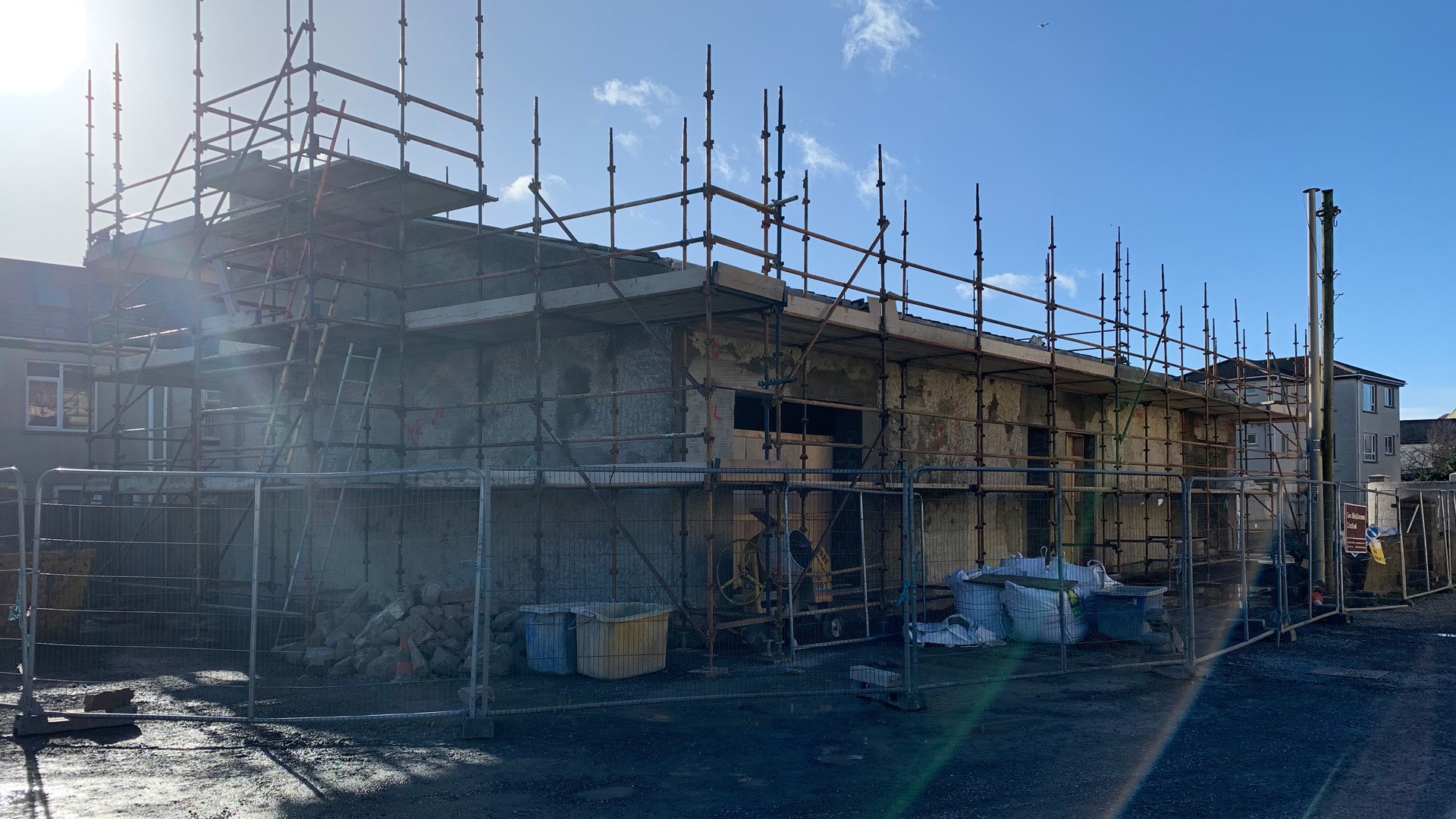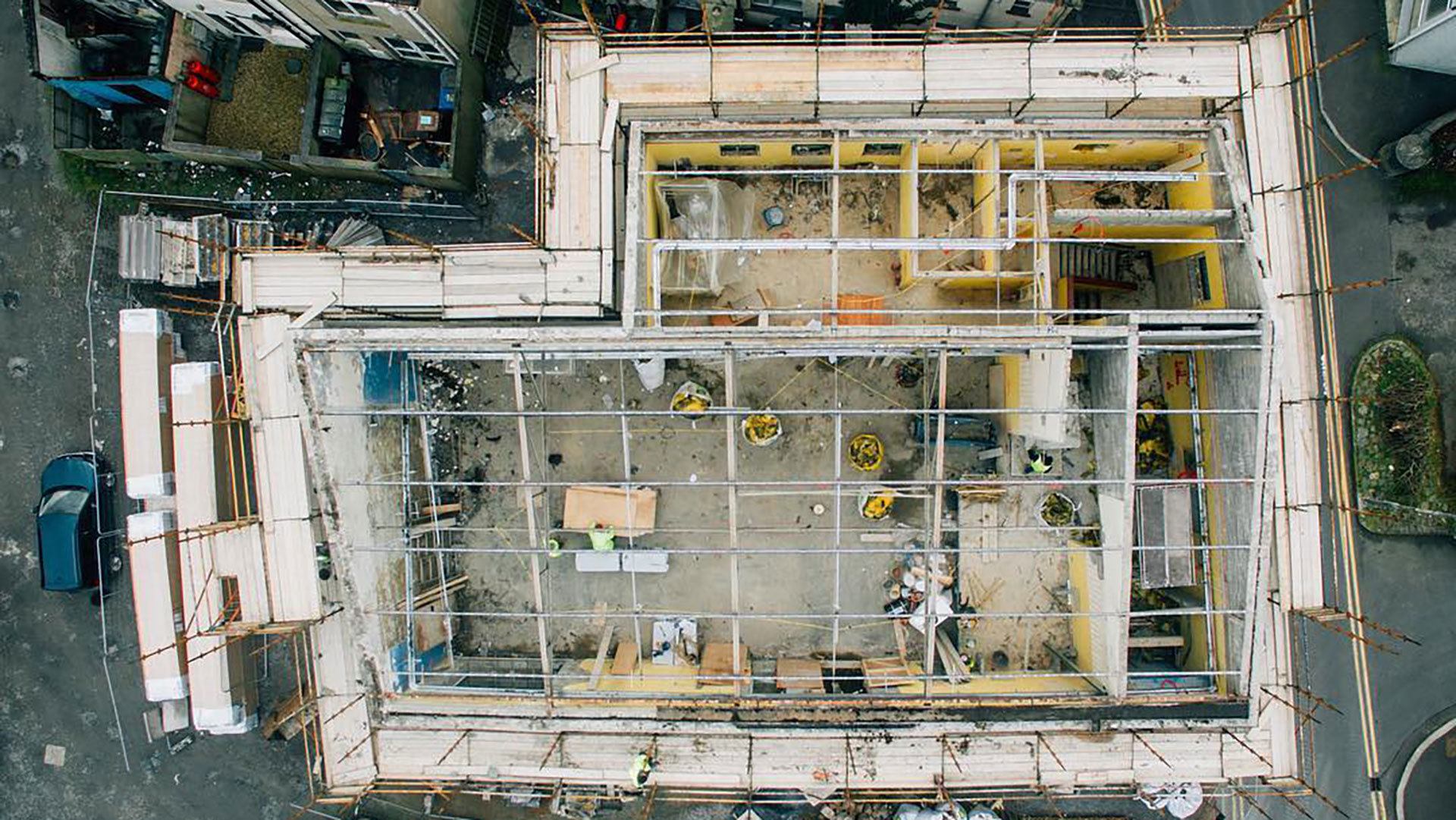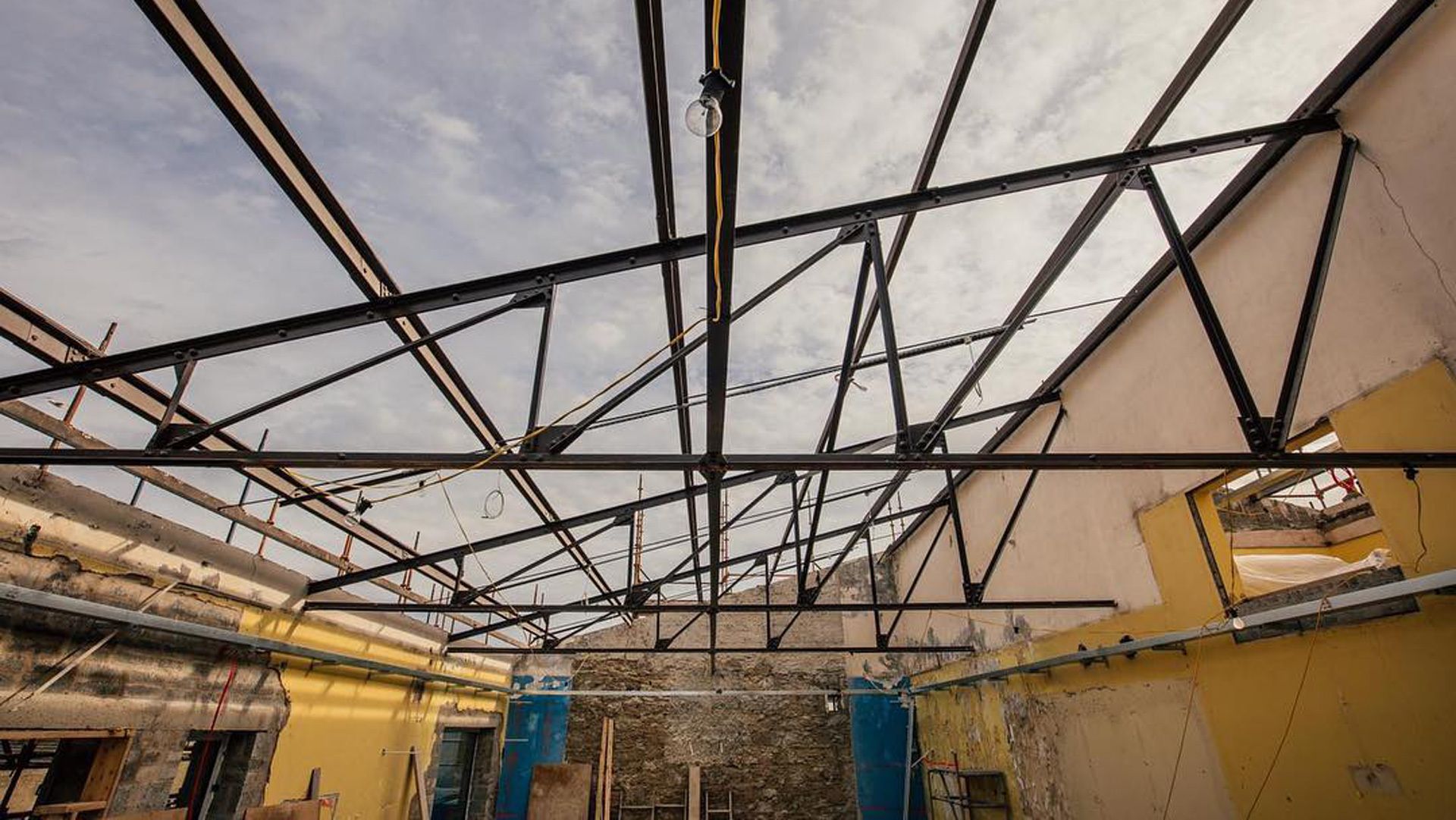 The team at shopfitout.com consisted of project managers, designers, joiners, painters and a full workshop squad to fit out the distillery. The first port of call was to design, make and fit the bespoke distillery doors.
The sliding door systems are made from a rare metal frame, advanced MDF to withstand volatile weather conditions, and finished with the beautiful Copeland branding.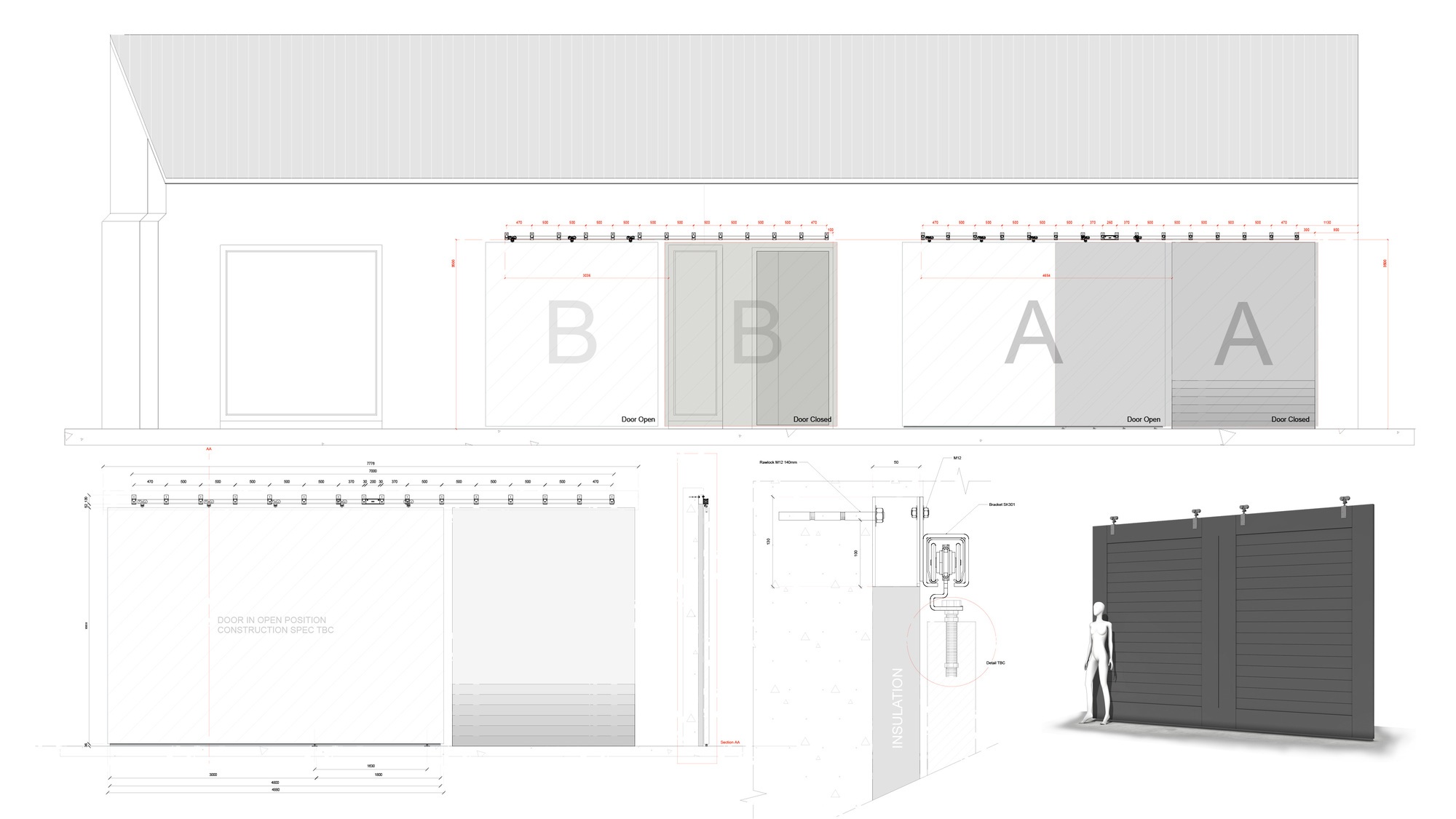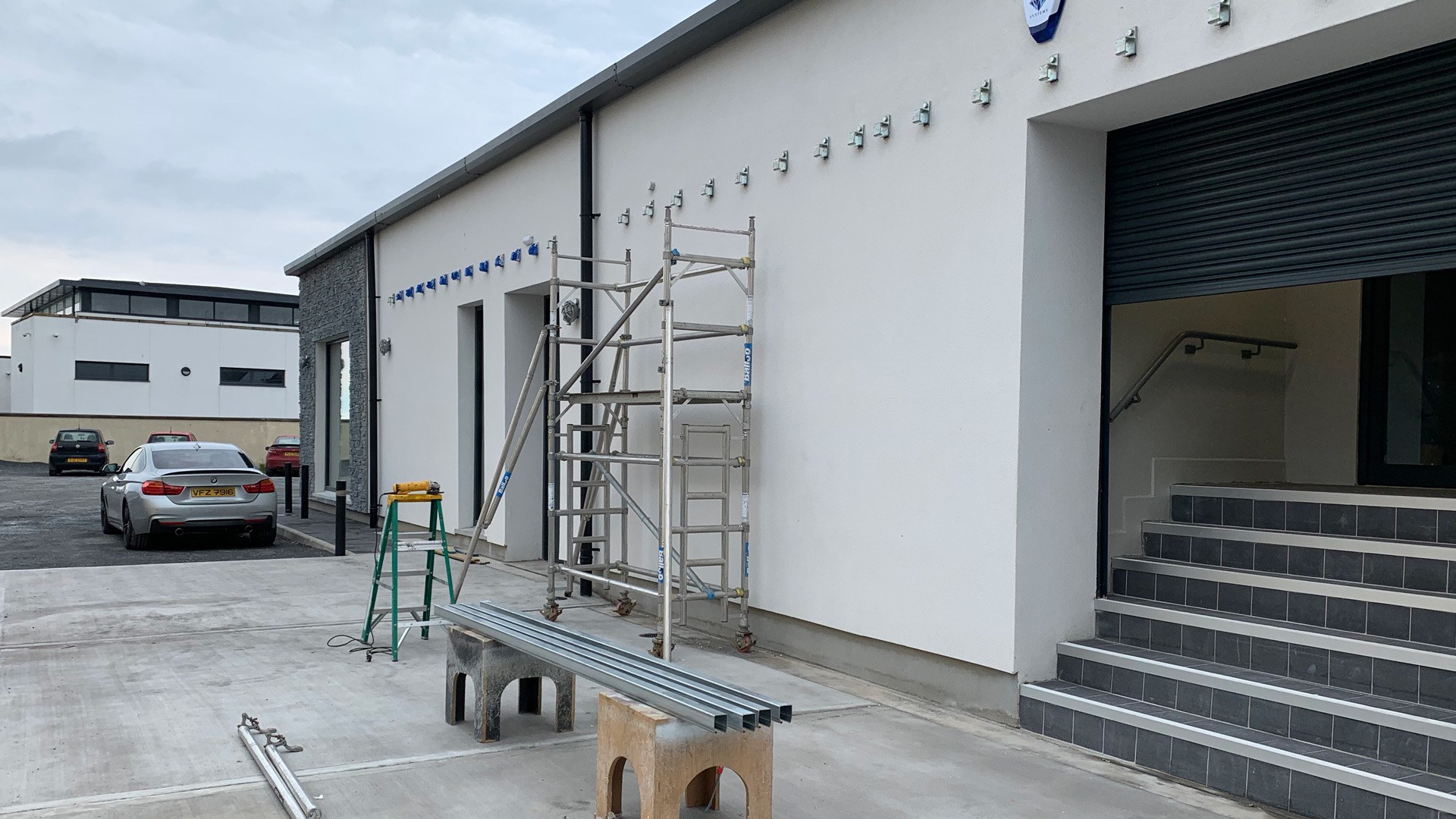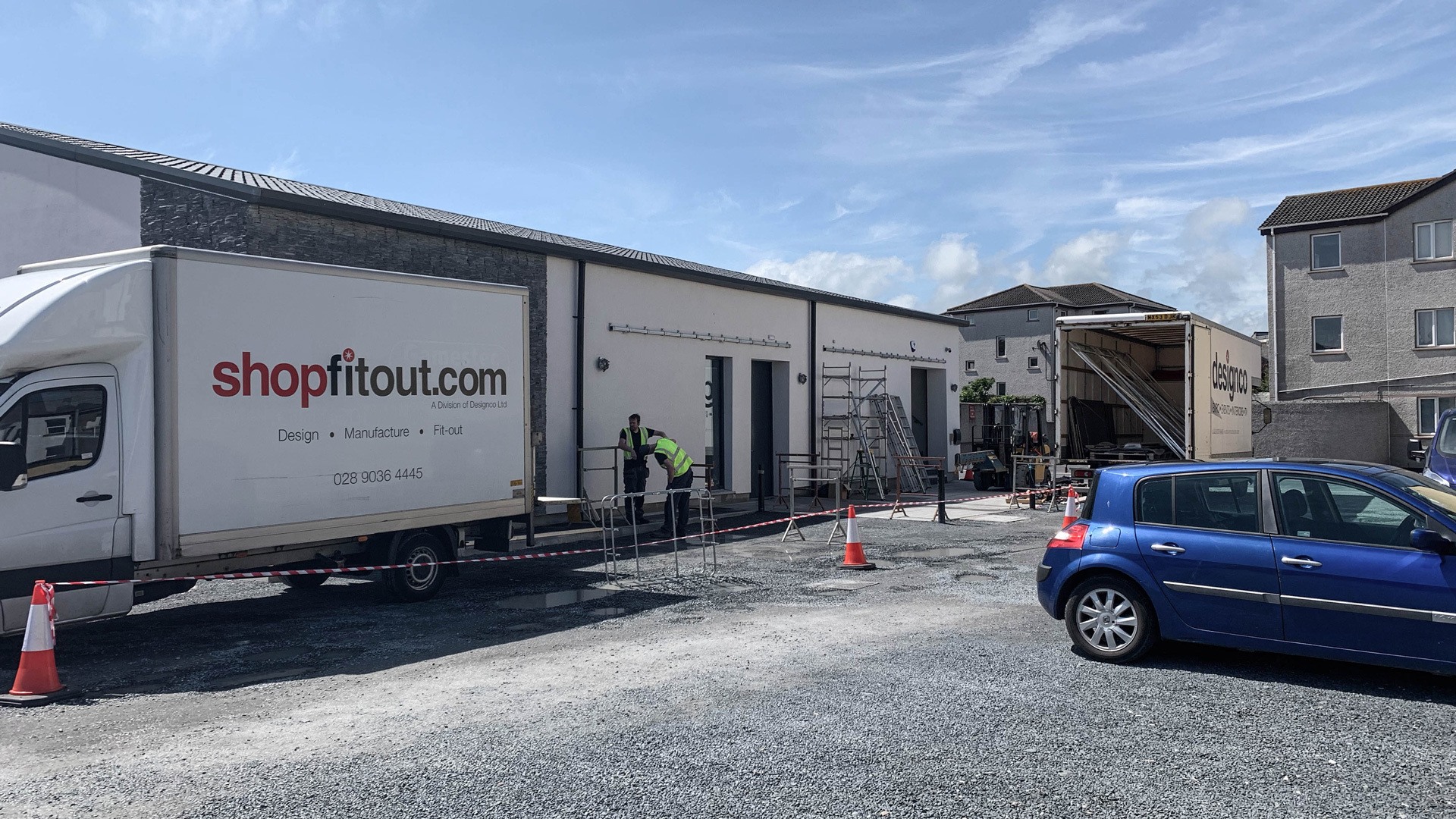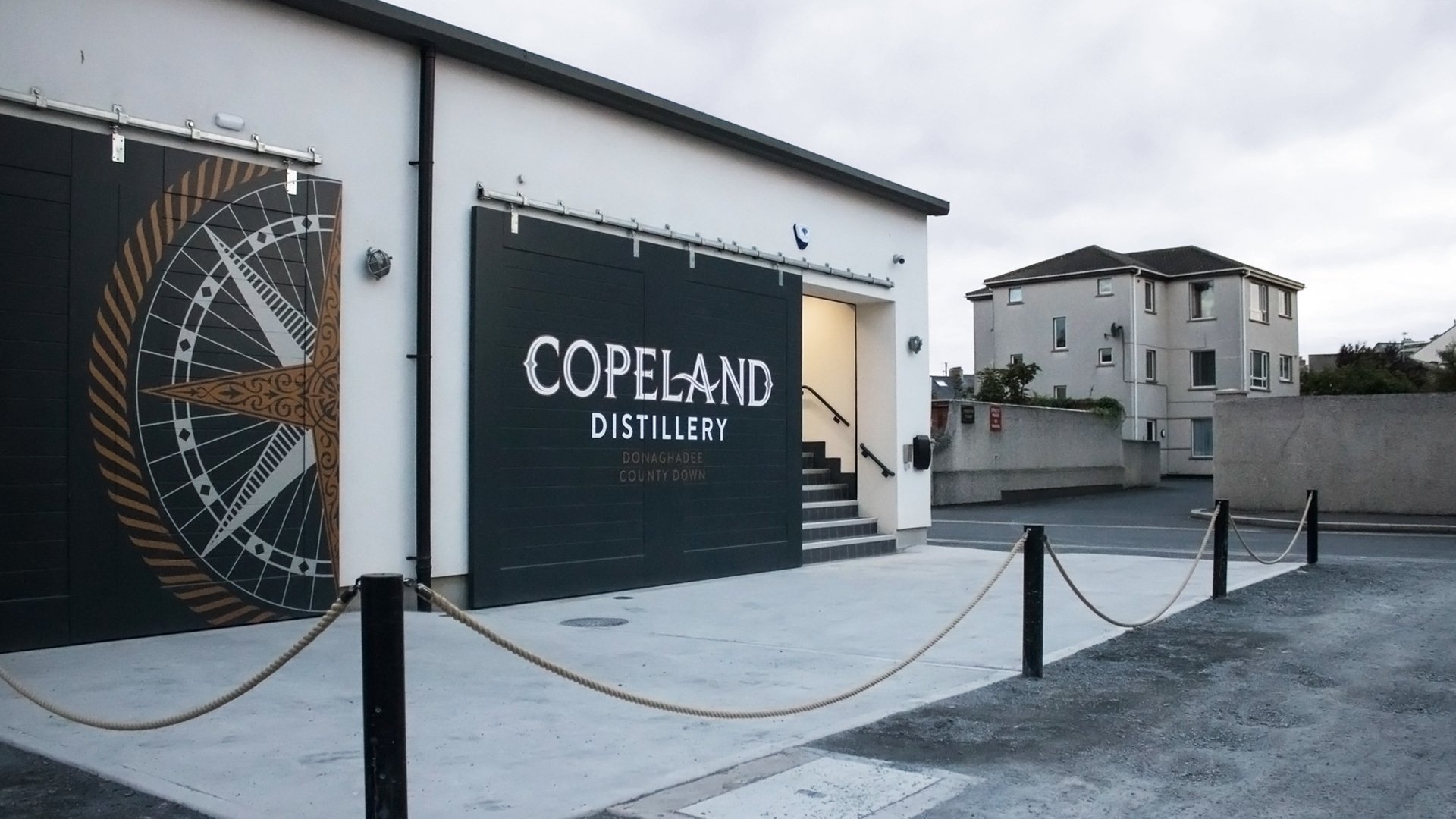 The space inside being completely open and empty allowed for maximum creativity when planning this reception and bar area.
The bar structure itself was tackled first. An I-beam concrete laminate base with a solid 50mm grey aged oak top and copper accents provided a solid and durable foundation for the rest of the space.
Installed behind the bar are custom designed and made metal shelving units with integrated LED lighting. The best Irish gin deserves the best Irish shelving!
We finished off the brewery reception area with hardwood tables and chairs, copper layers and high-quality accessories to give it an authentic, industrial feel.
The reimagined space had taken shape. So what next?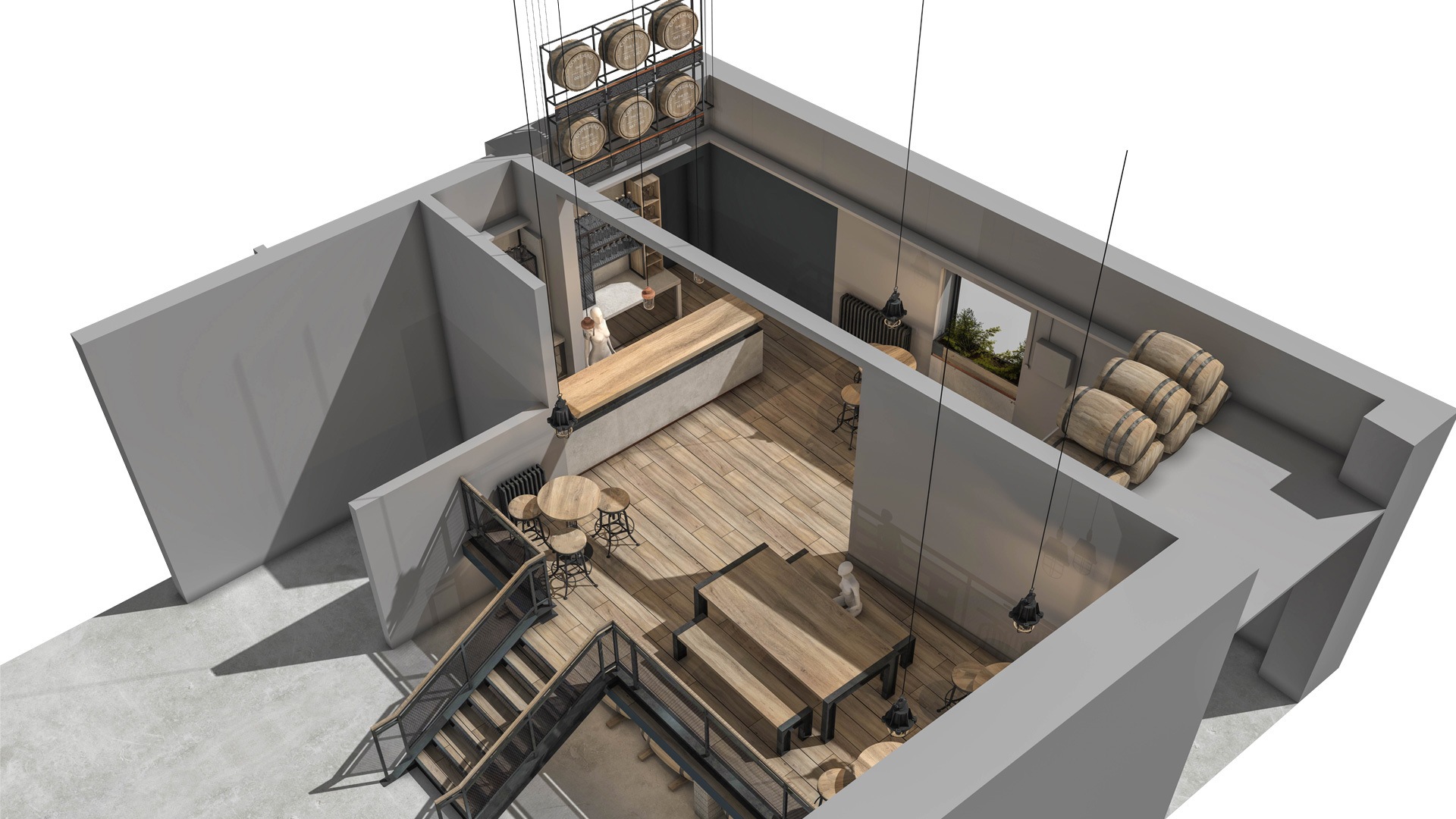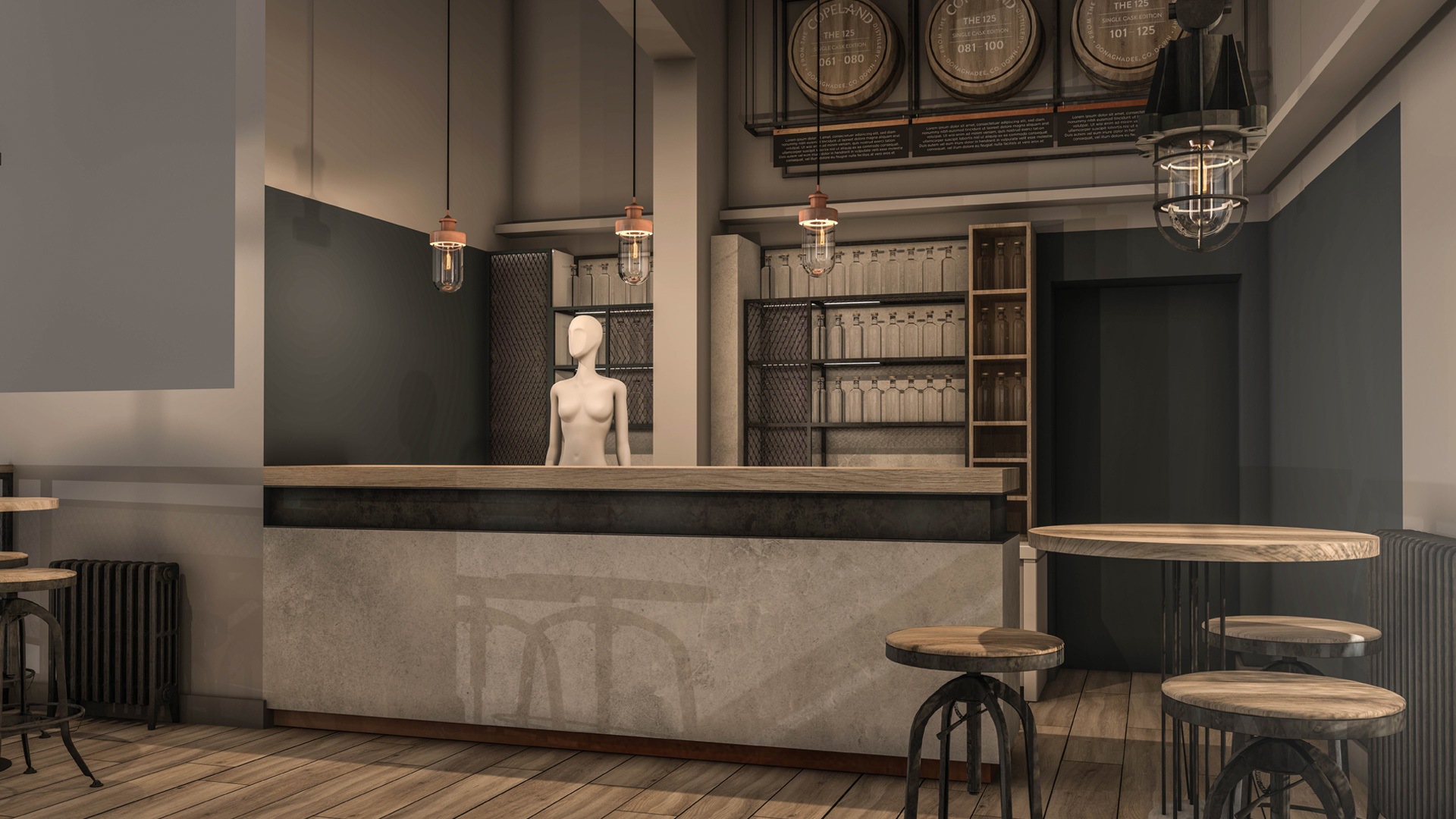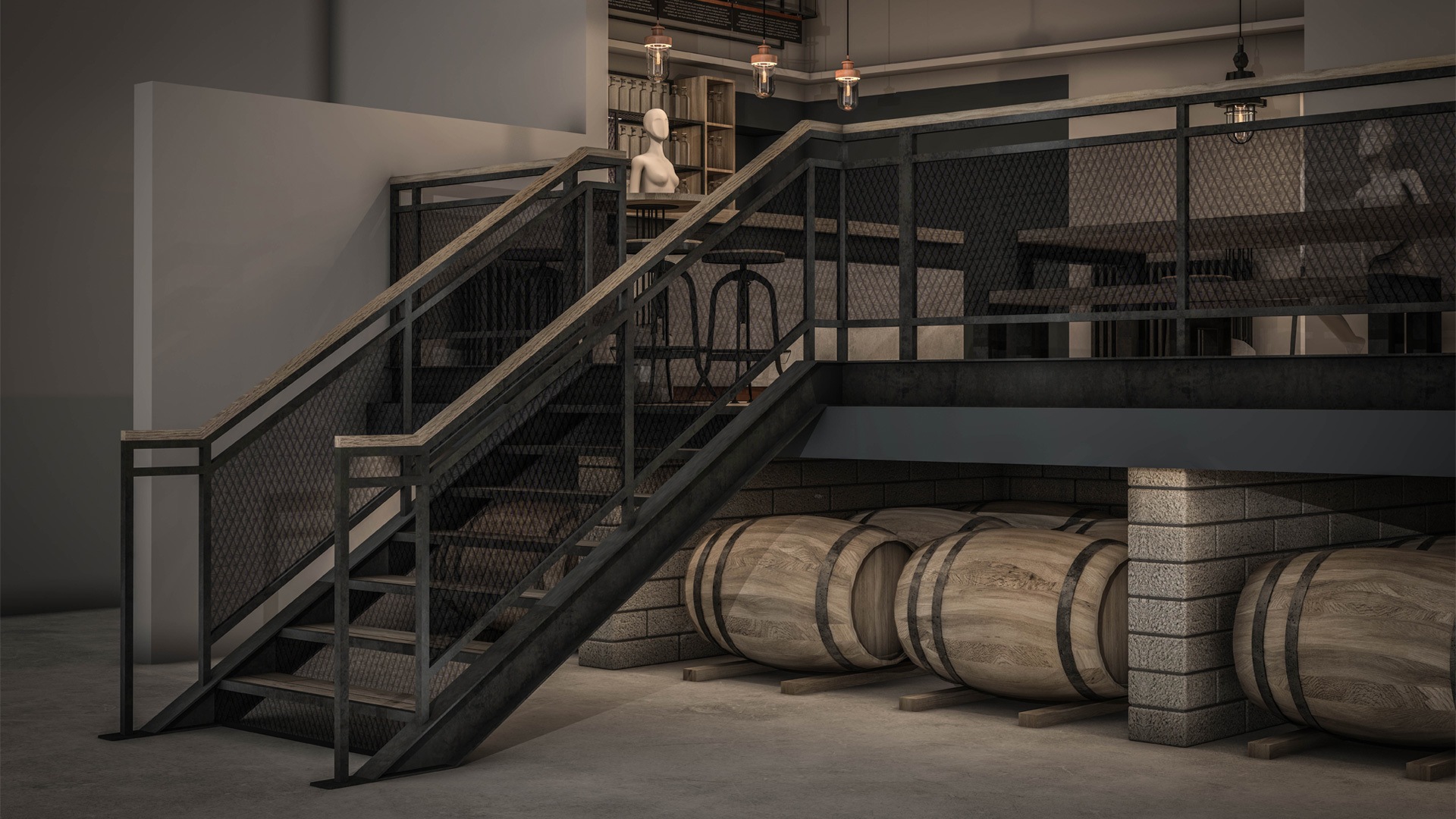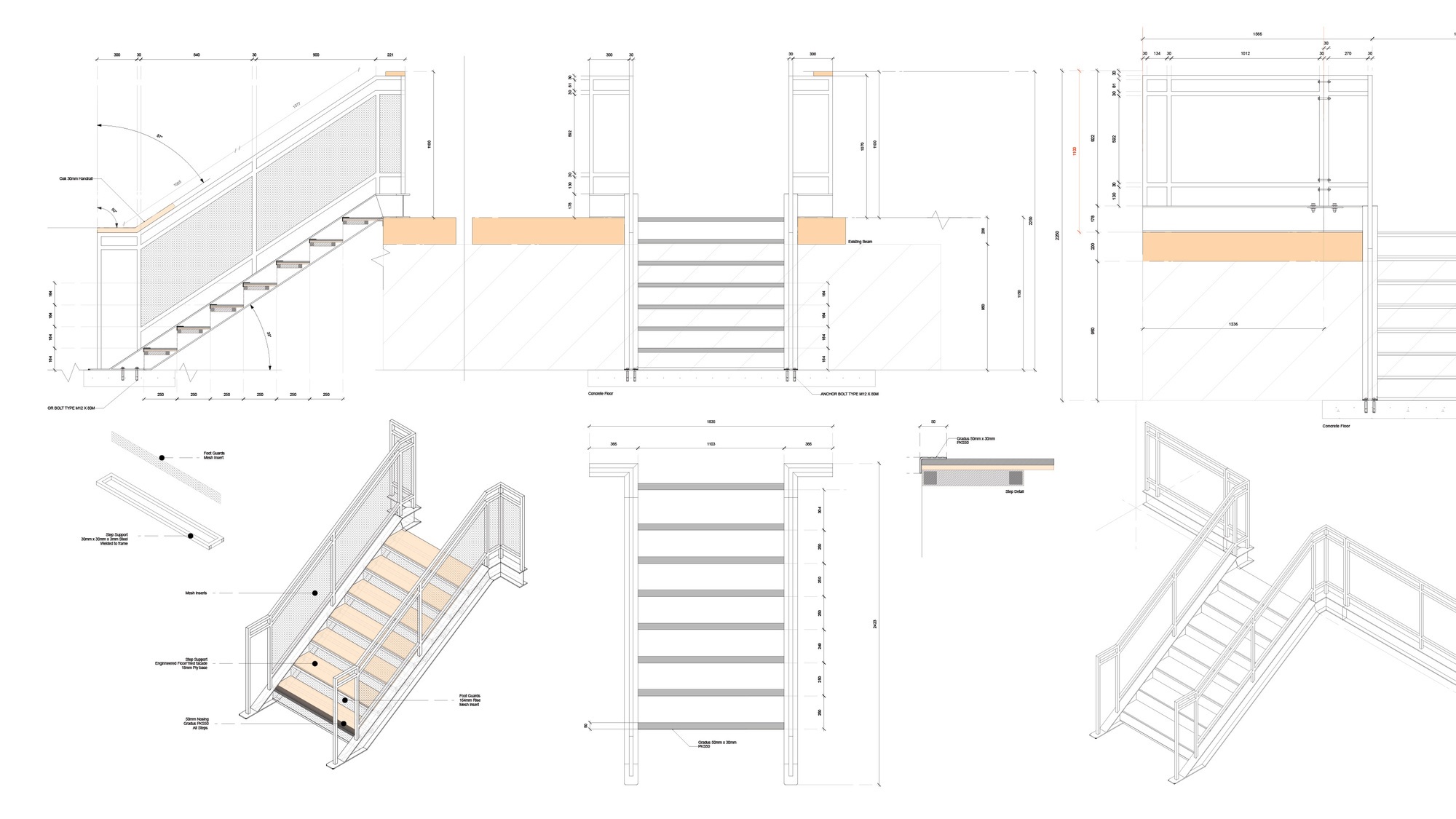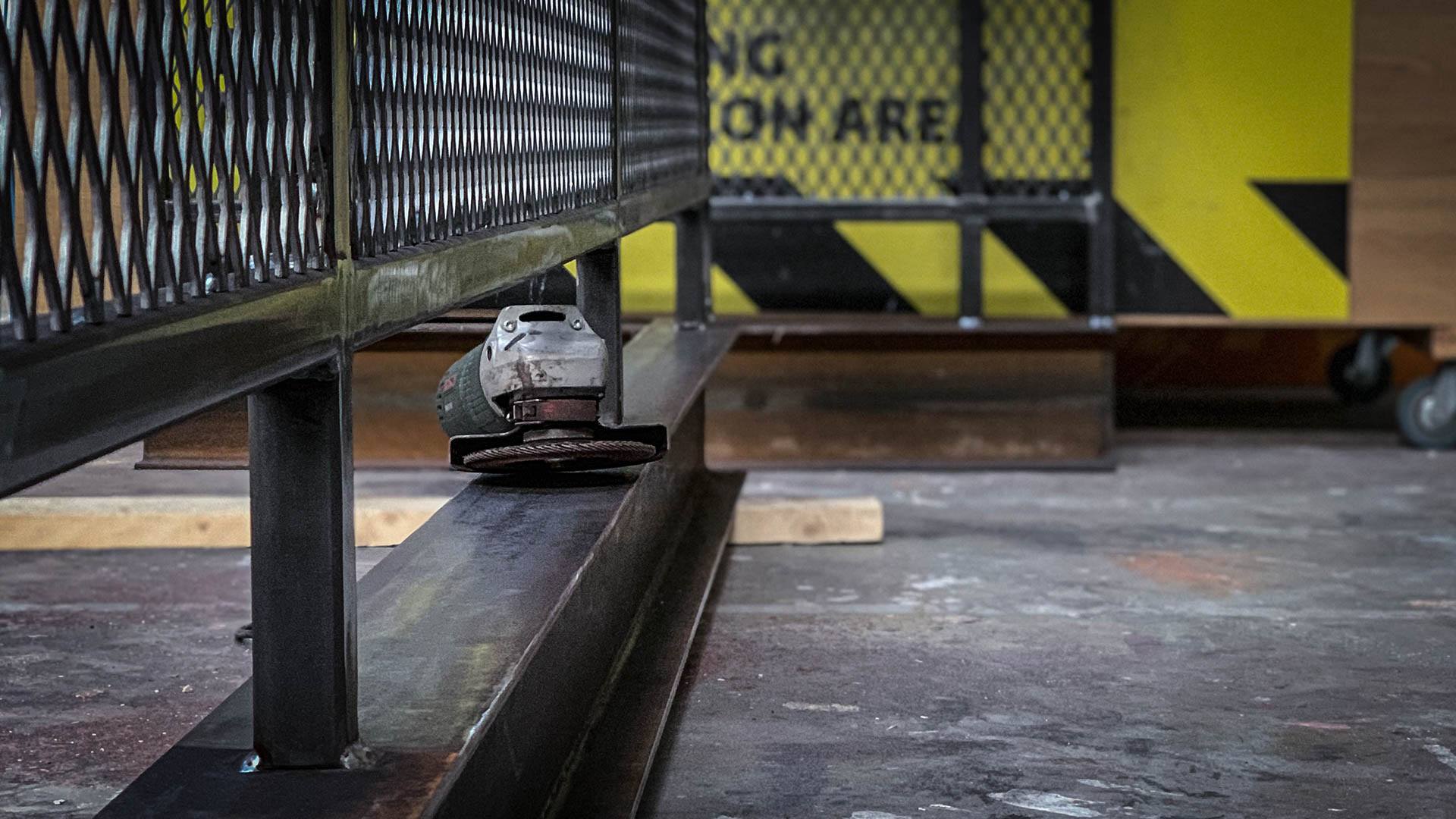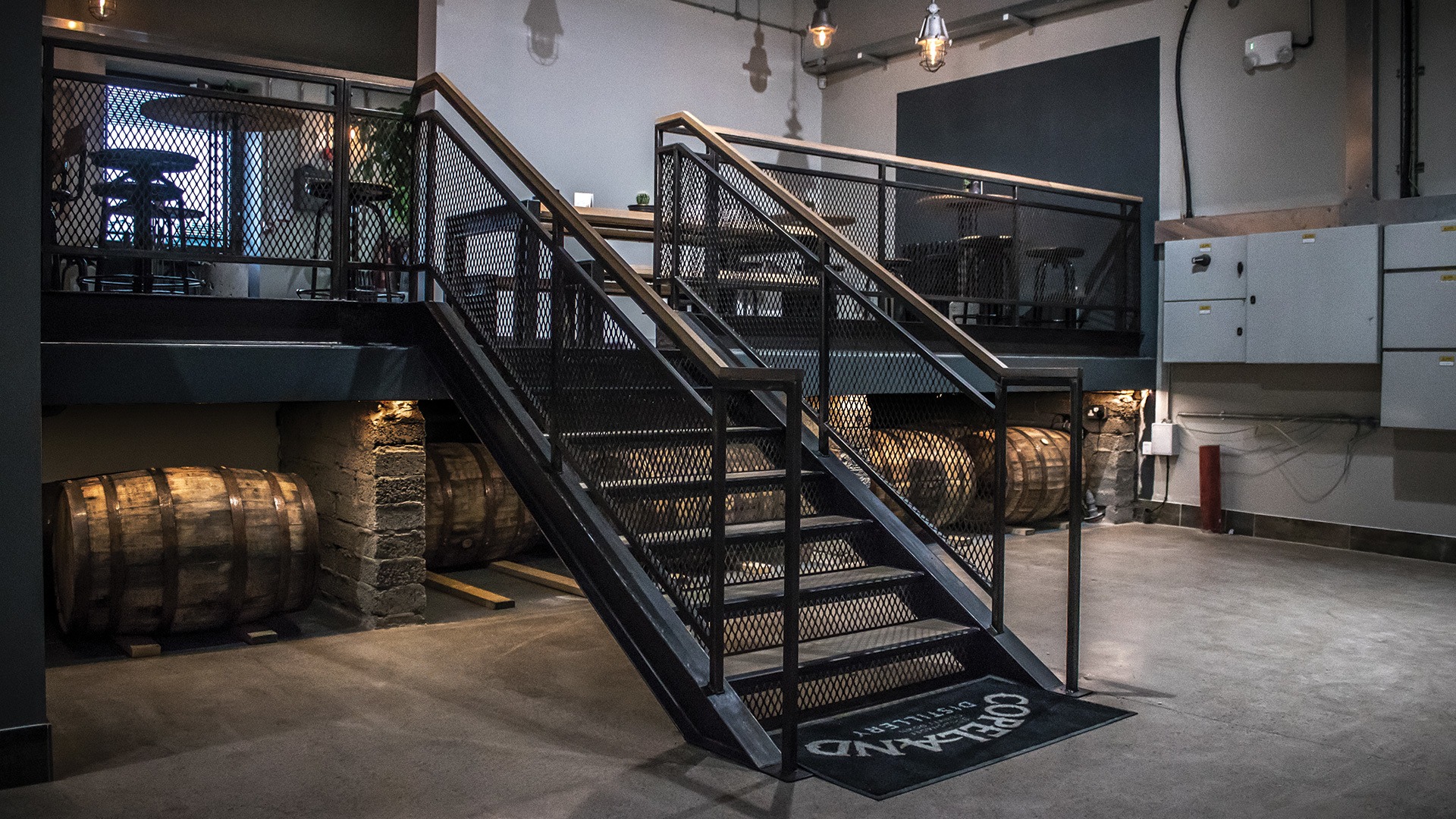 Part of the interior was split into two levels. Shopfitout.com designed and built the industrial stair case and landing area to create a natural flow between the two levels, accessorised with whiskey barrels, of course.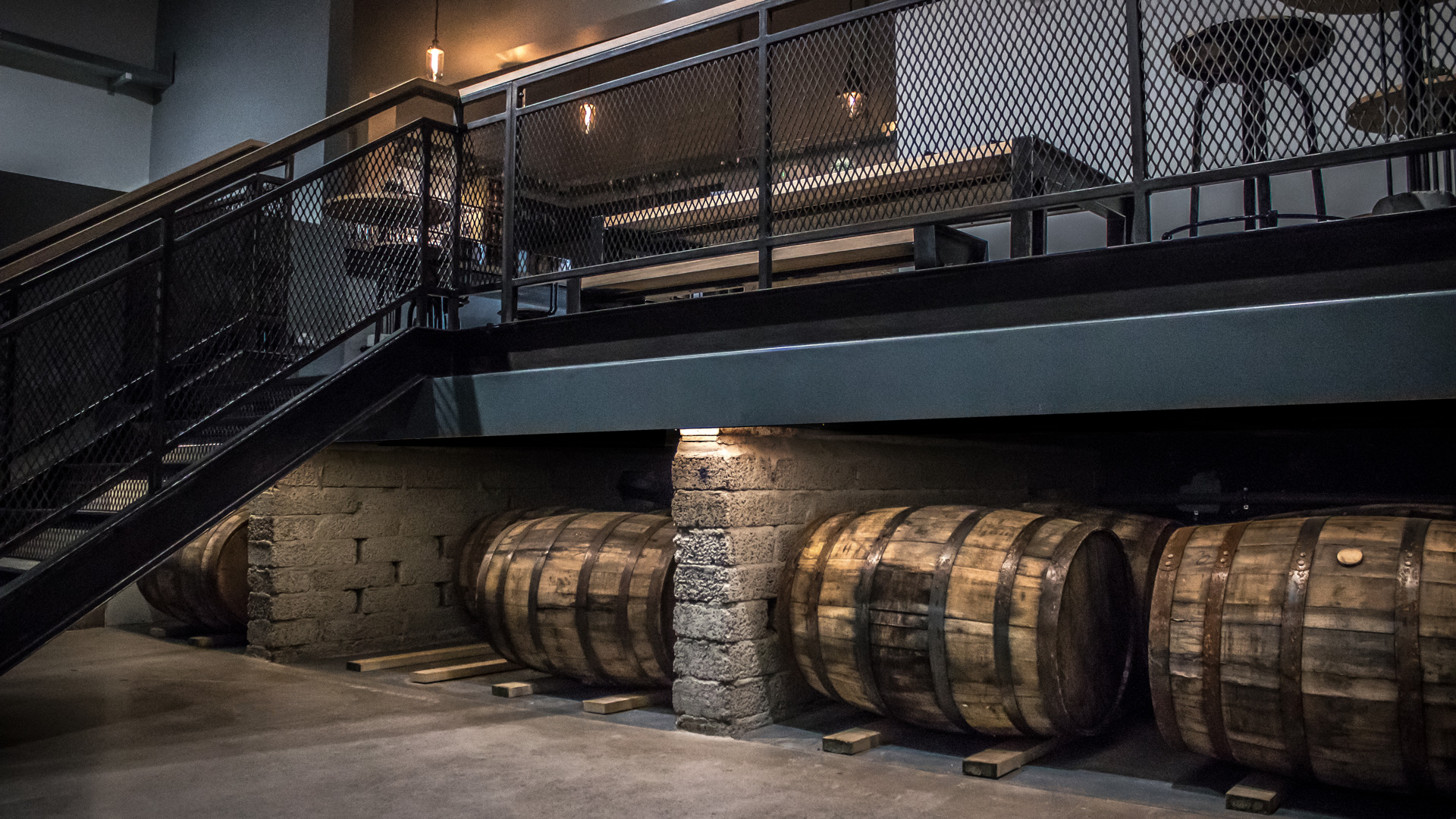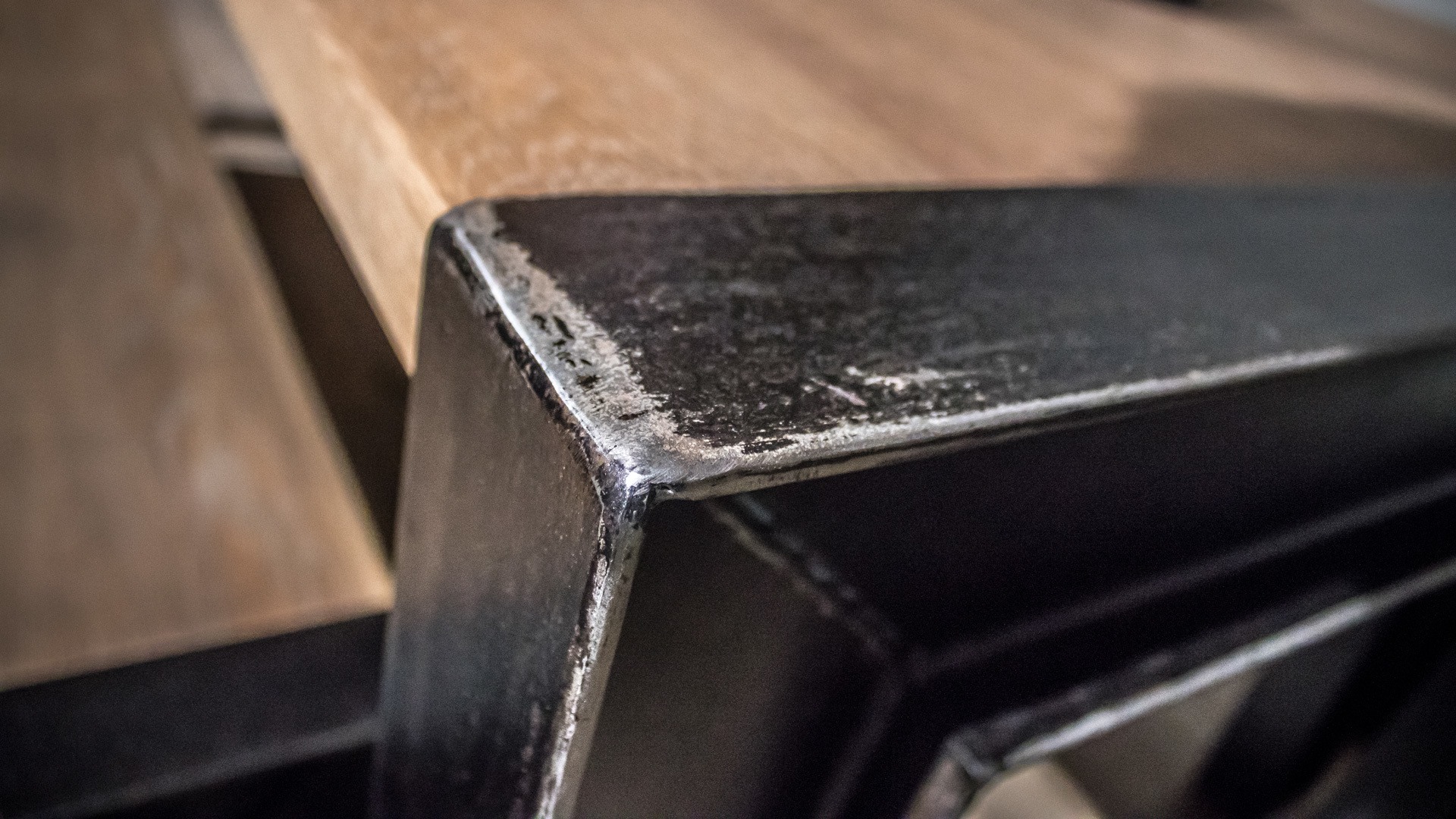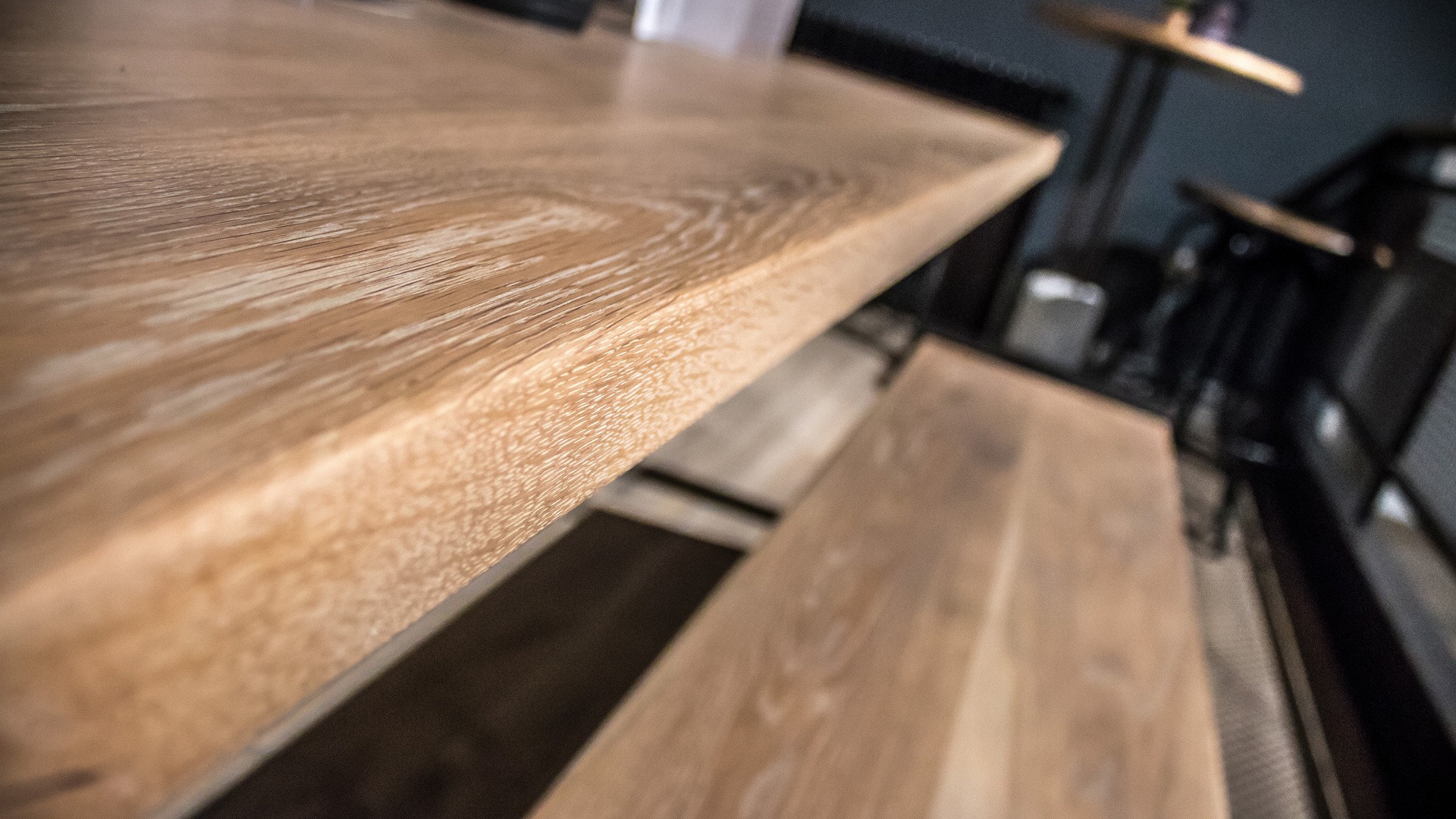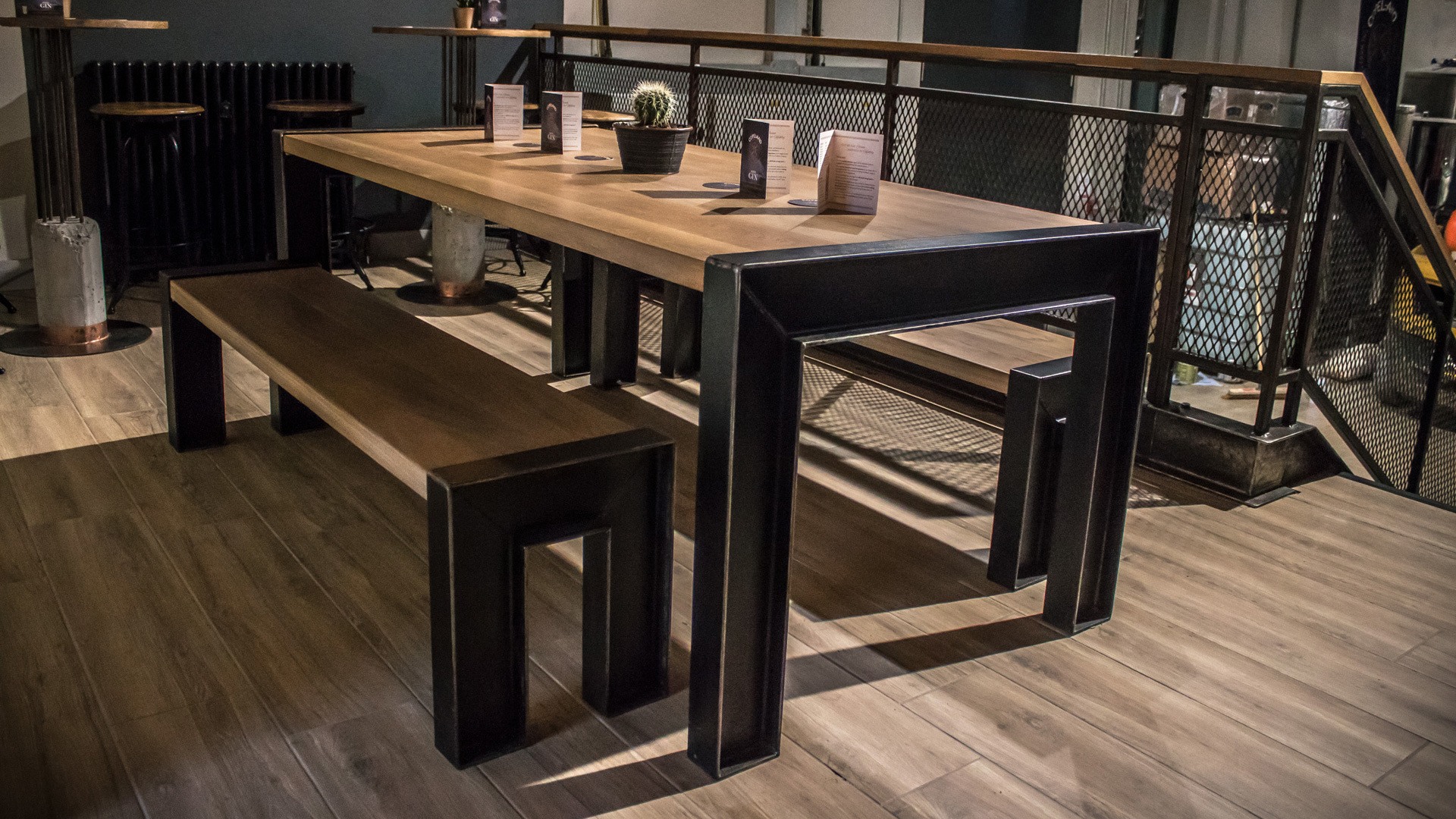 The project is still ongoing, and we are currently repurposing an old horsebox for the Copeland team to take on the road, Point of Sale display units for local bars to sell Copeland Gin, and a cask wall for the distillery.
Keep up to date with us on Instagram for more behind the scenes action of this project.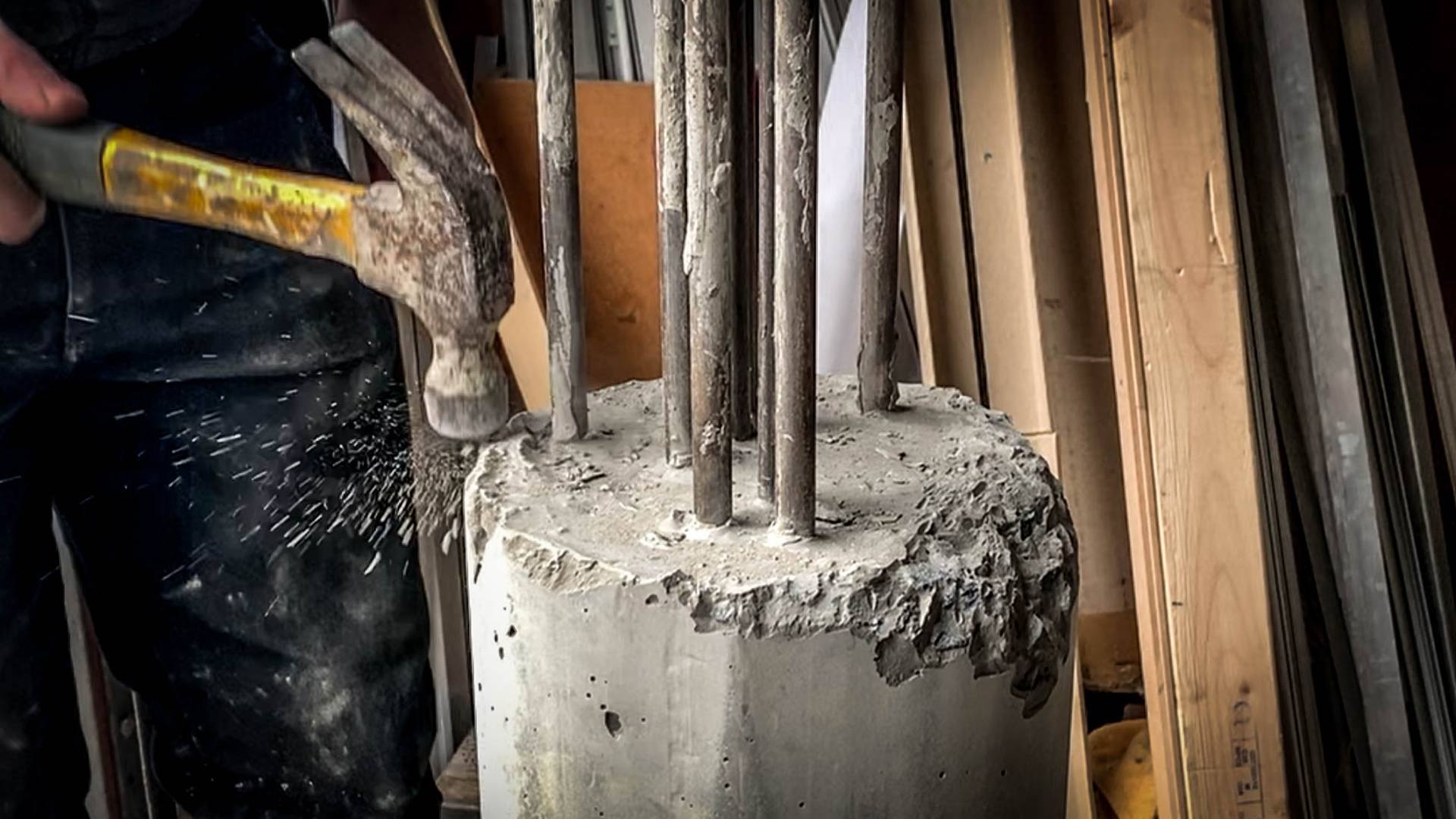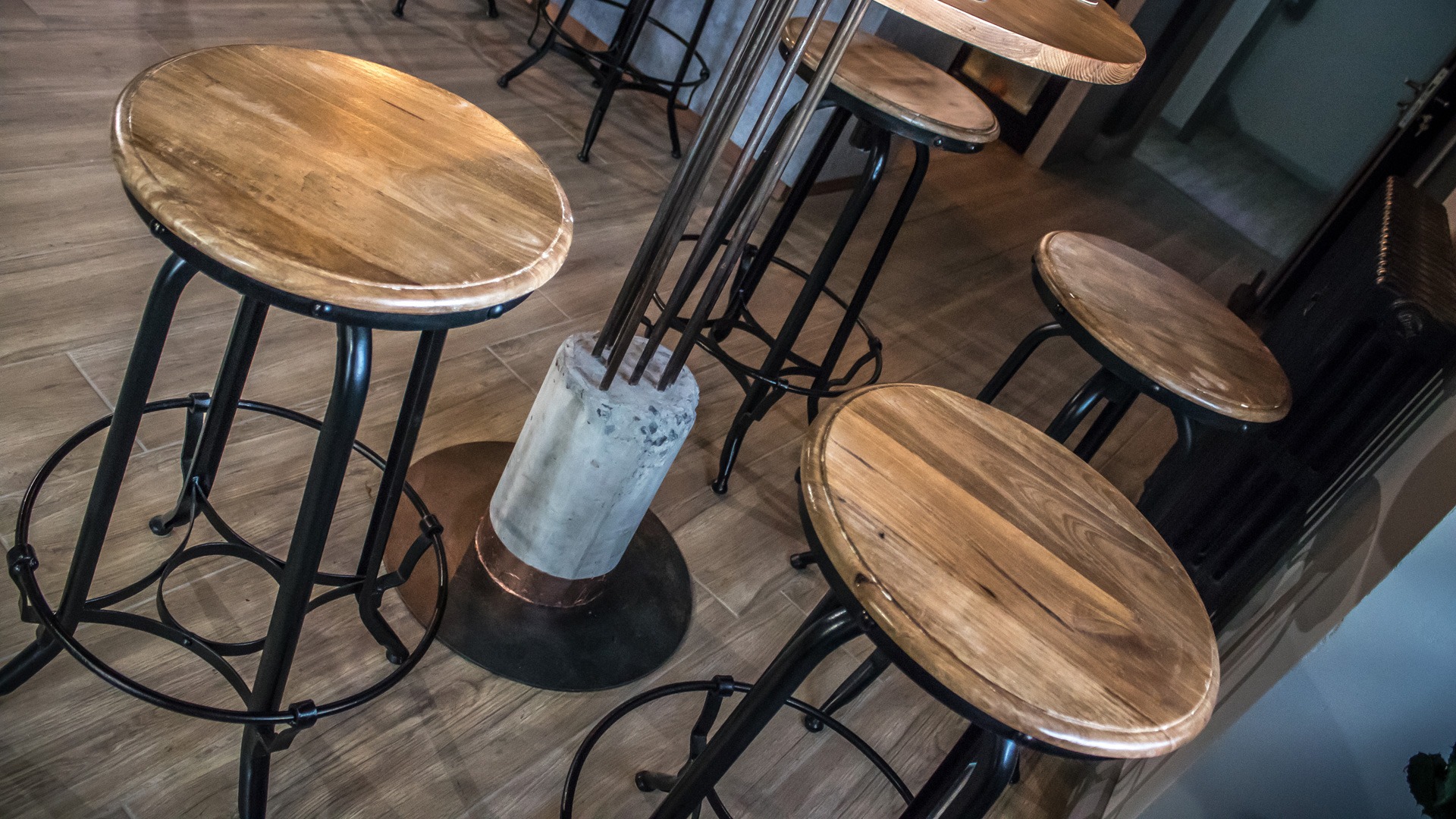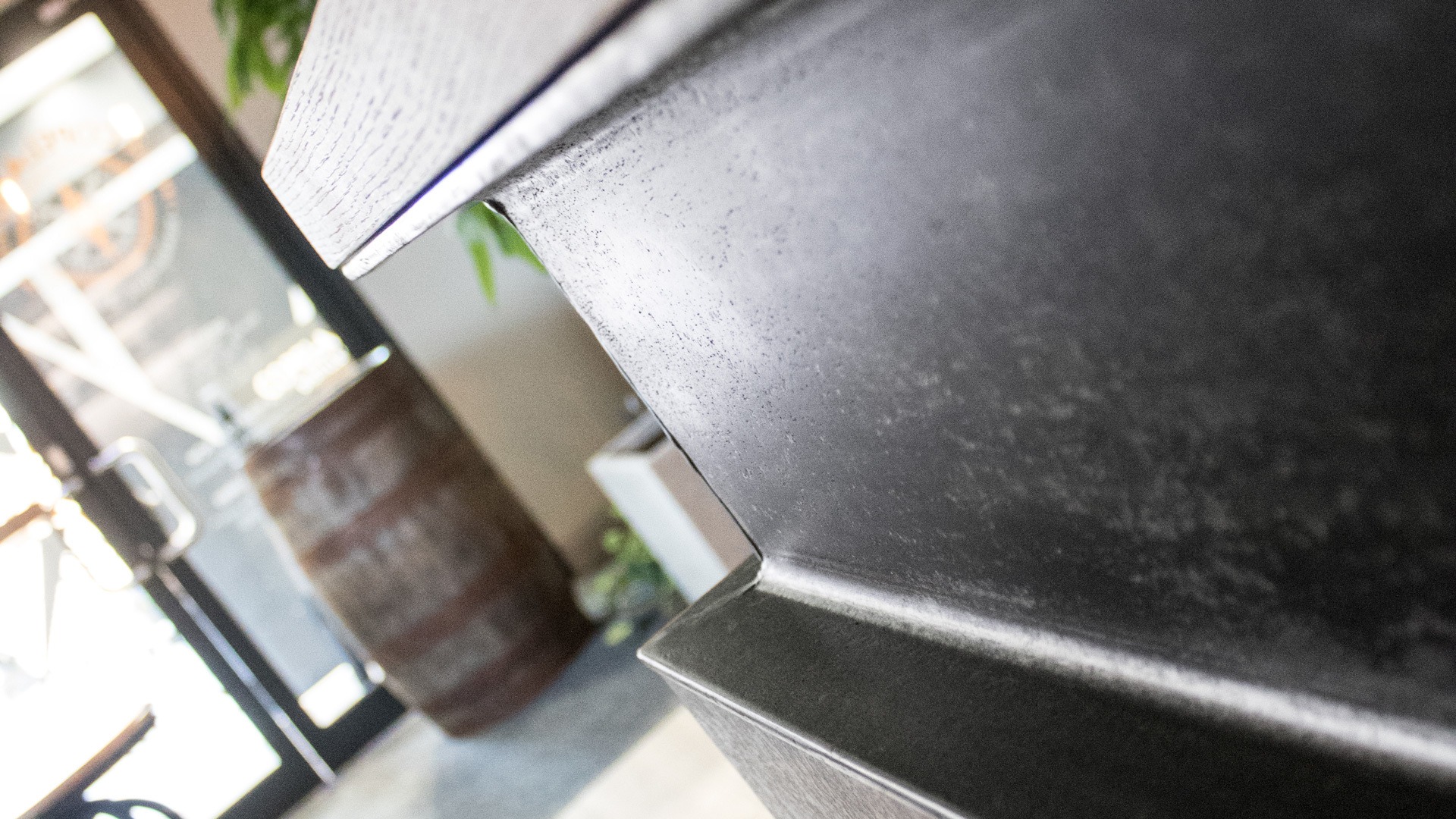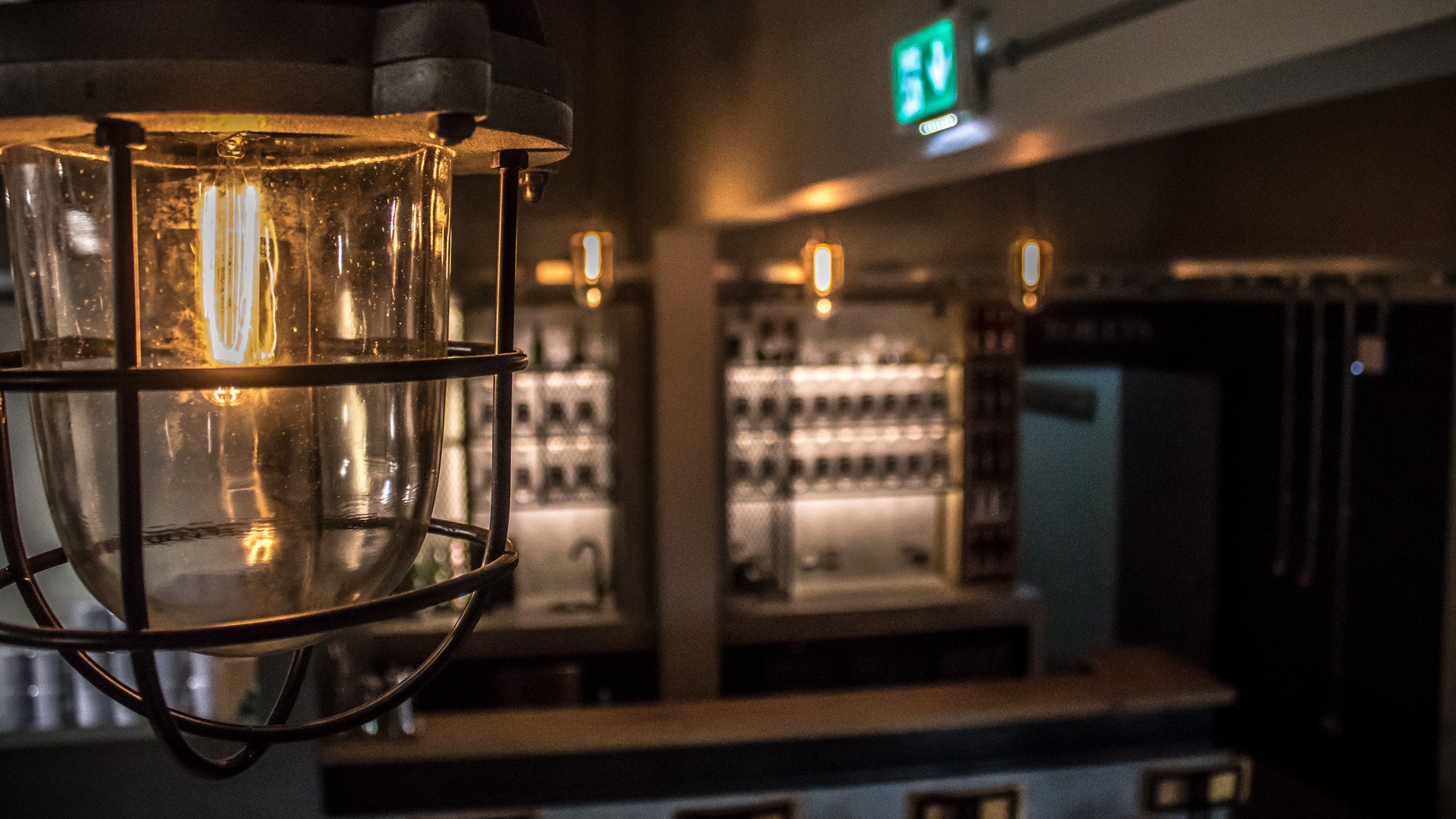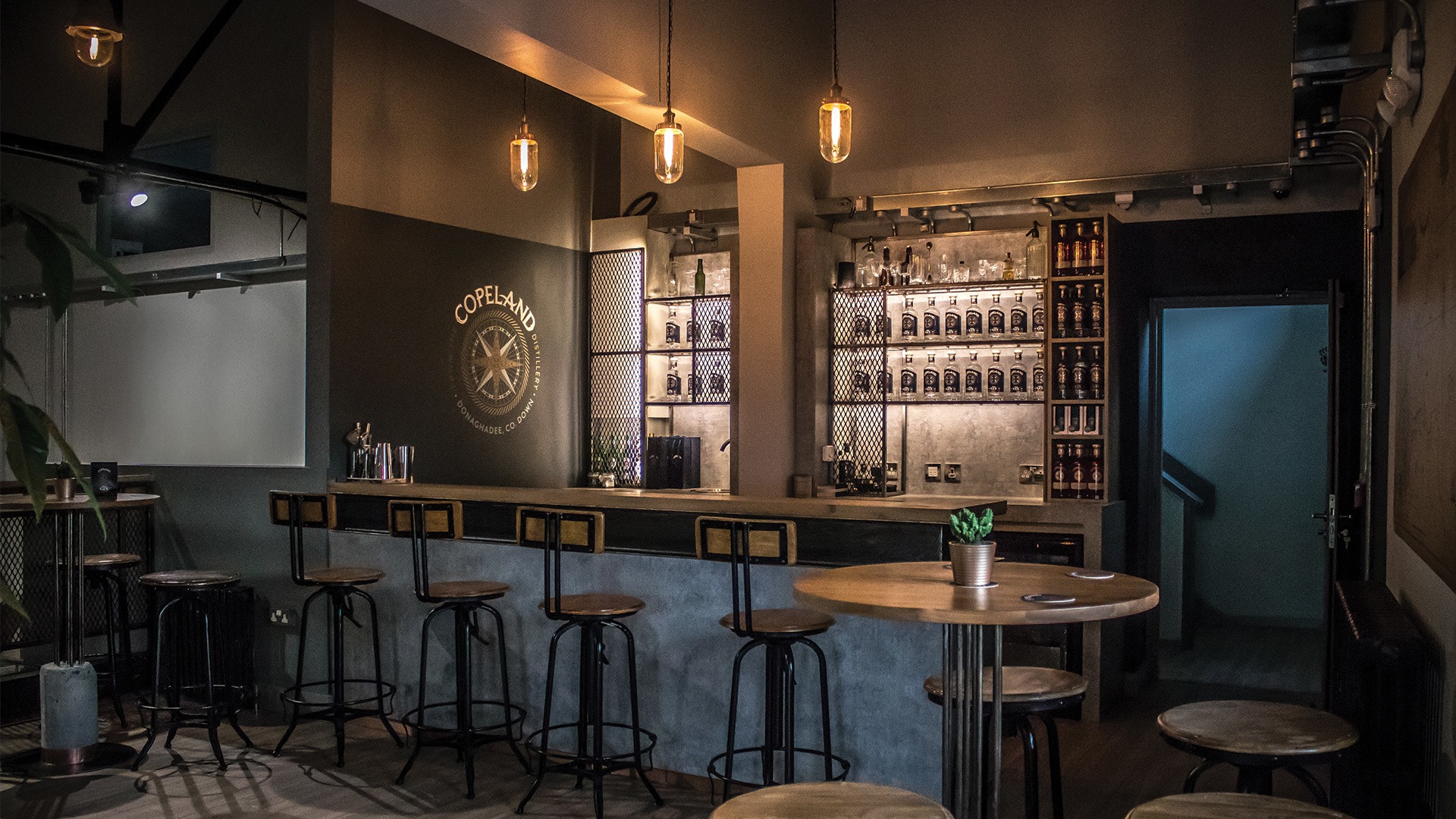 If all of this talk of gin has got you hankering to try it, you can book a tour of the beautiful distillery for only £12.50 per person which includes spirit samples, become one of the 125 and receive your own cask of whiskey in 5-10 years time or simply try out some of the gin for yourself.
Book your tour on the Copeland Distillery website…
www.copelanddistillery.com/tours
Cheers!
How can we help with your
Retail

project?

If you're ready to get started or would like some advice beforehand, simply call us on +44 (0)28 9036 4445, send a quick email, or let us know what you need below.

A member of the shopfitout.com team will get back to you as soon as possible.
---