JFH Social
JFH Social aims for clients to leave their salons both looking good and feeling good; so we wanted their new Belfast location to be the perfect space for them to bring their feel-good salon culture to life.
With their "Own Who You Are" ethos in mind, the bright, contemporary, high-finish fit out is the perfect spot for a new 'do, and a place to literally get your head showered.
The interior was transformed from an old ice cream spot into a modern barber complete with bespoke counters, glass mirrors, kitchen, signage, designer lighting and upholstery for a grand September 2020 opening on the Ormeau Road, Belfast.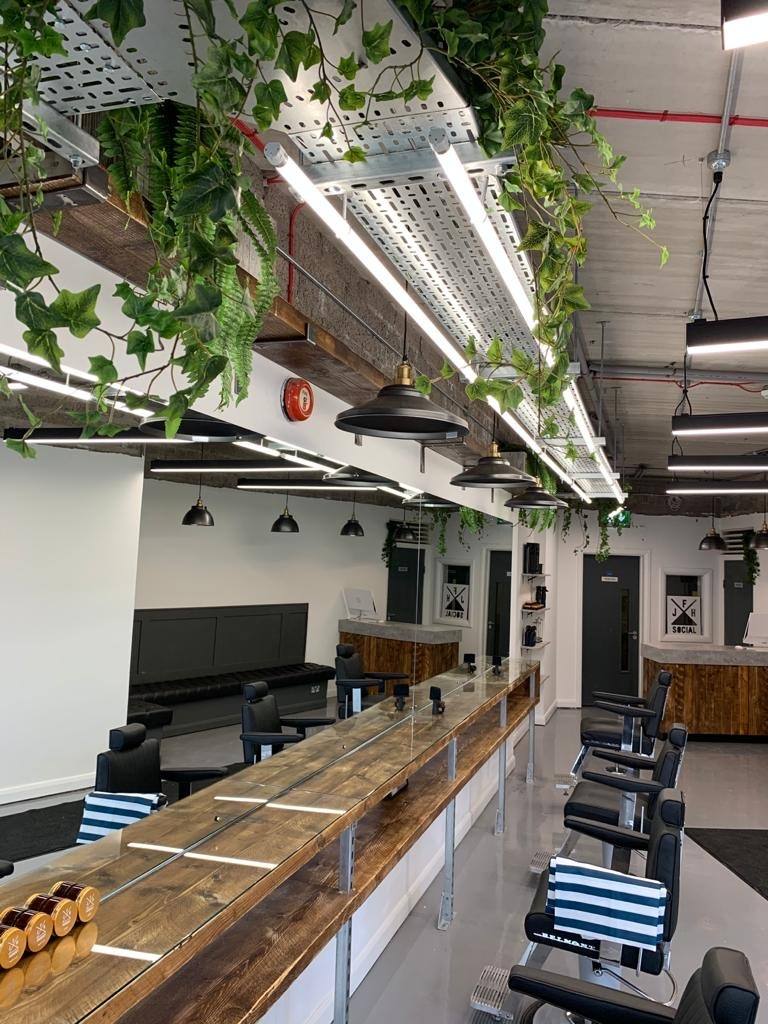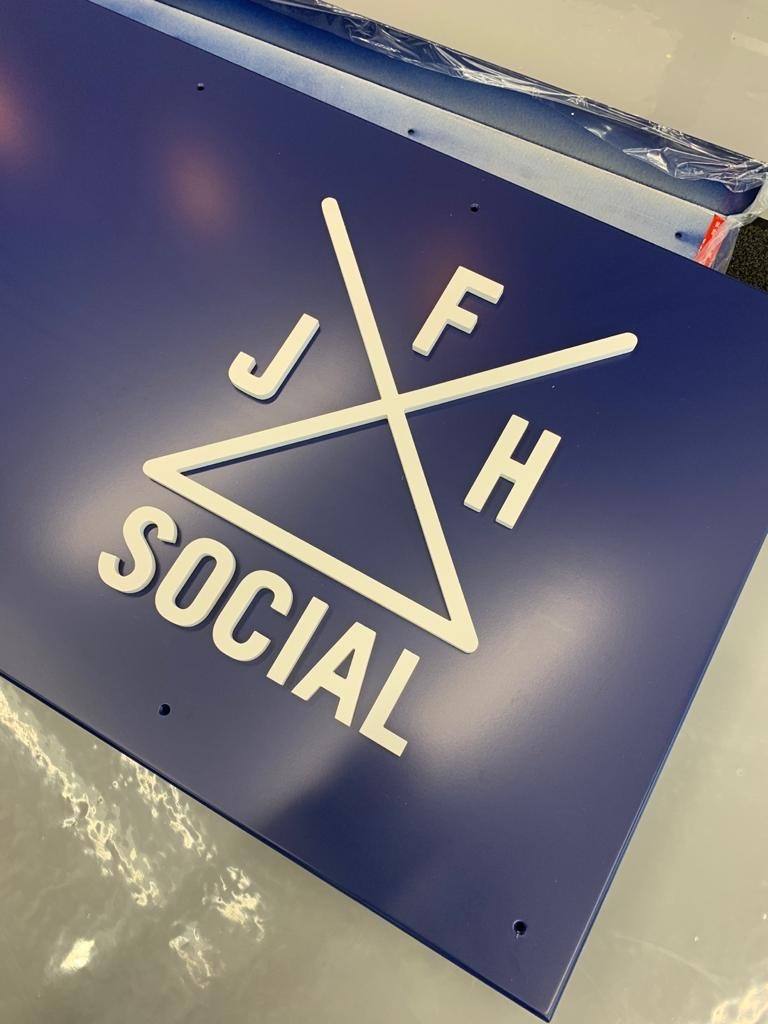 Shopfitout.com worked in close partnership with JFH to make sure the fit out would perfectly represent their brand positioning whilst putting high quality, durability and functionality at the core of the project.
After the modern, industrial design was finalised shopfitout got to work building the foundations of the space, with a full electric rewiring, epoxy resin floor and lighting fixtures installed.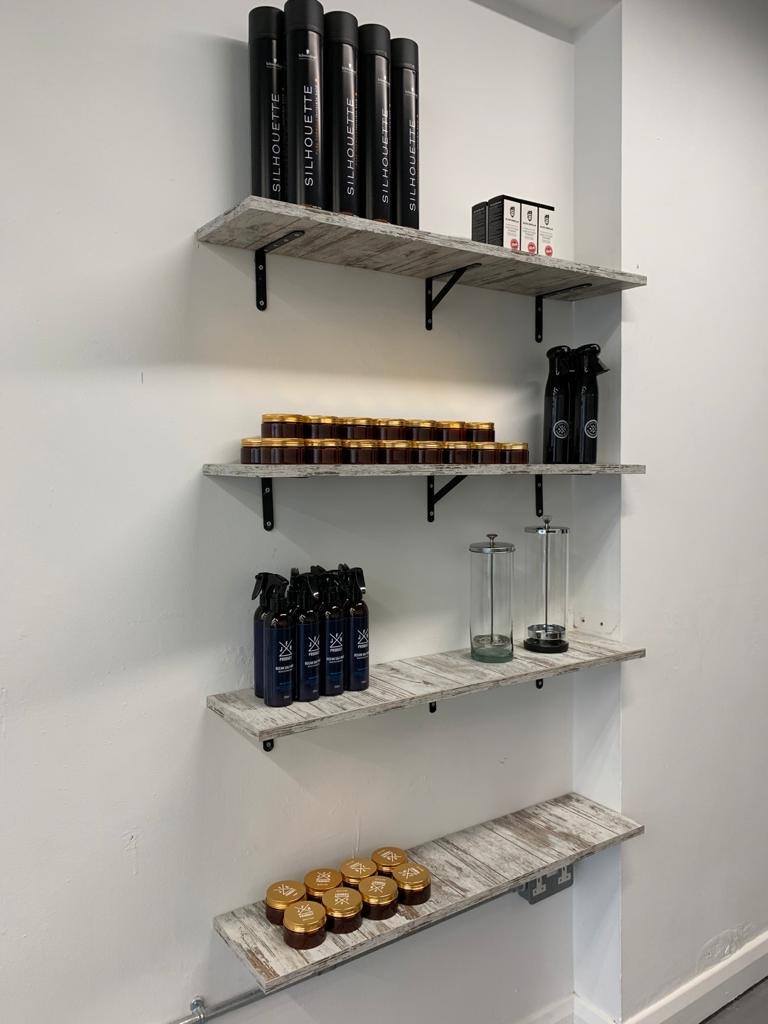 Moving into the fun part, shopfitout.com manufactured and installed bespoke barber counters, glass mirror, concrete effect counter and reception desk, and custom shelving for JFH products.
The button upholstered seating area, fittings, trays, and exterior routed signage were the finishing touches on a functional, beautiful space for JFH to call their Belfast home.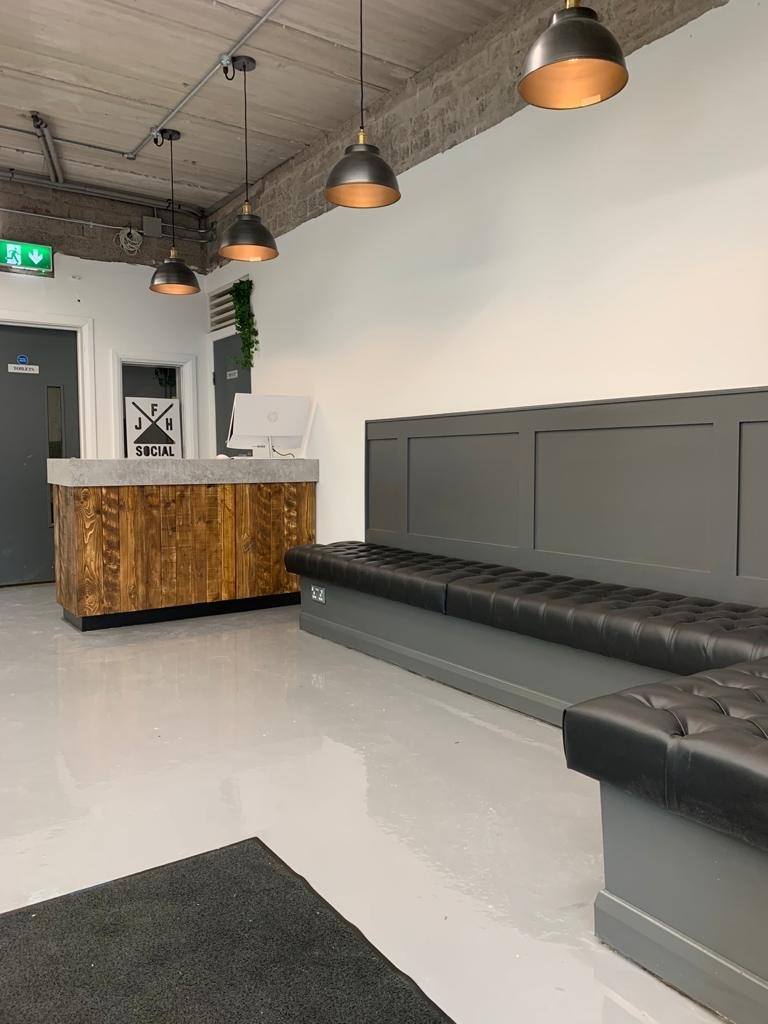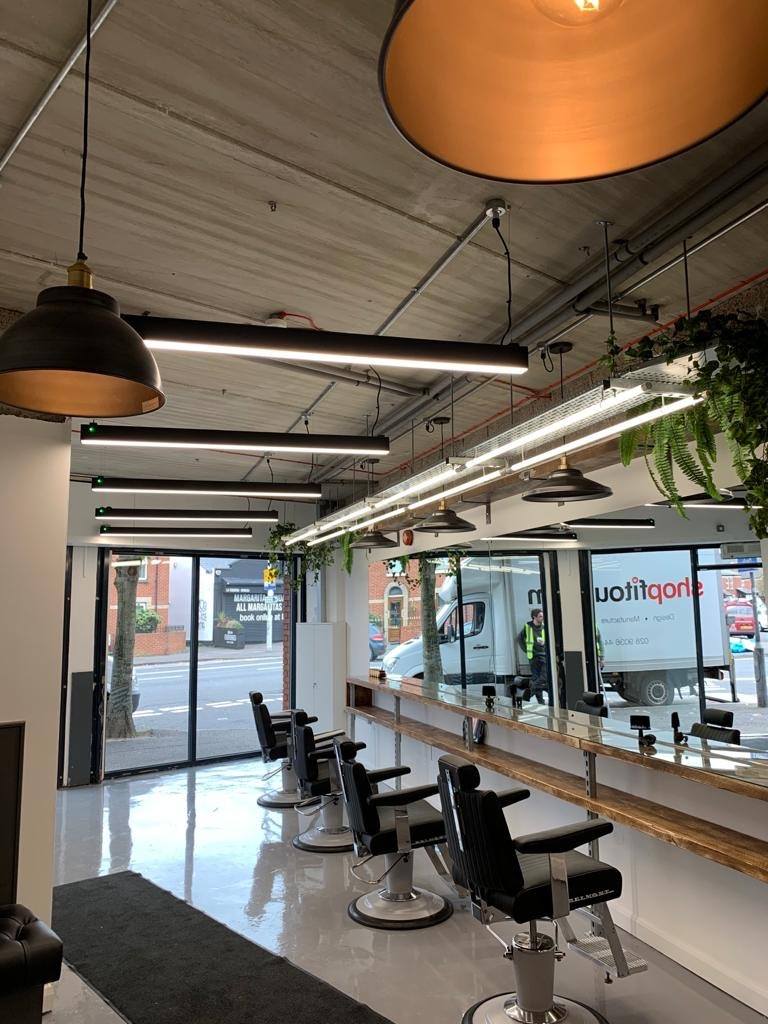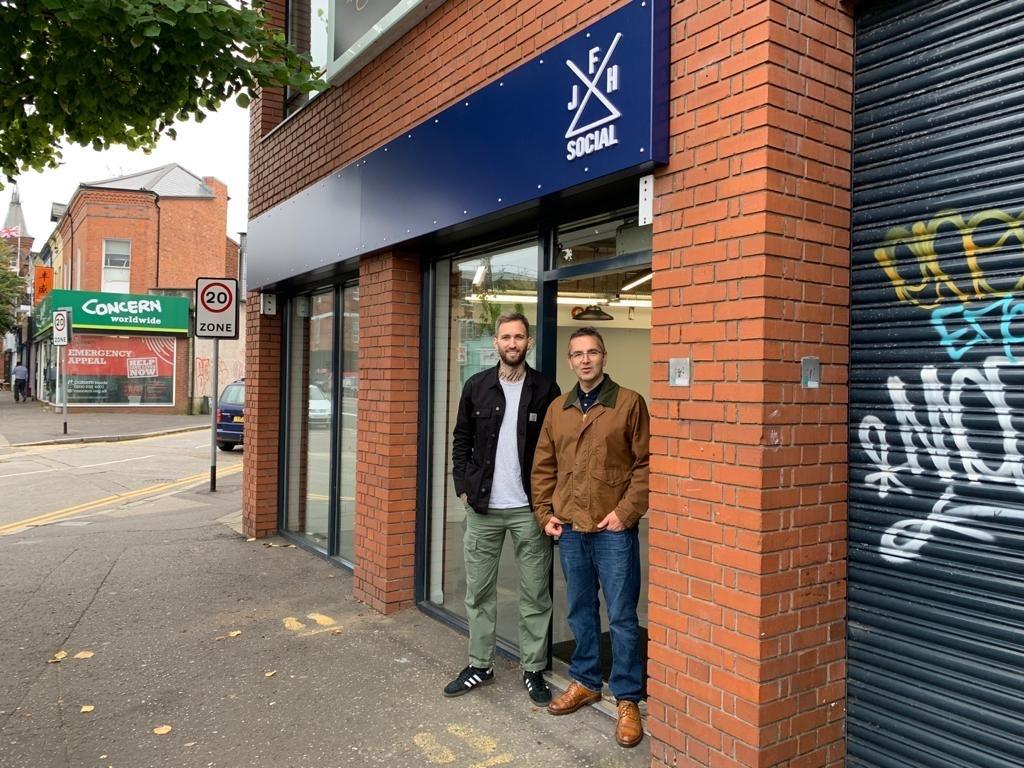 How can we help with your
Interiors

project?

If you're ready to get started or would like some advice beforehand, simply call us on +44 (0)28 9036 4445, send a quick email, or let us know what you need below.

A member of the shopfitout.com team will get back to you as soon as possible.
---